With its prominent advantages, offset printing is considered a modern printing technology, widely used and suitable for printing pamphlets, name card printing, print the calendar new year …
Printing is the process of recreating the text and images on the material. To print one using many different technologies as for flexographic printing, offset printing, digital printing … Each technology has these characteristics, strengths. Here, we introduce 5 popular printing technology in Vietnam.
Common printing technologies in Vietnam
1. offset printing
This is a printing technology are widely used in the market. Offset printing is a printing technology in it, the pictures stick ink is pressed onto the rubber plate (also called the offset plate) before then pressed from this rubber piece onto the paper. Offset printing method is suitable for printing on paper, cardboard, carton and plastic or some other flat surface materials. This technique is often used to print leaflets, in calendars, name card printing, printed books, Office printing, packaging …
2. Flexo Print
The full name is Flexographya. With this printing technology we get high quality printing products in rolls. Printing materials with this printing technique more diverse as when printing on plastic, metal, paper, glass … For flexographic printers are usually used to print packaging, stamps, labels or can also print some form of journalism.
3. Digital printing
A number of different printing technologies like laser, inkjet and xerography is often called digital printing. This is the latest printing technology and are gradually replacing the other printing process. In digital technology offers new capabilities such as printing custom data, in which each print is completely different.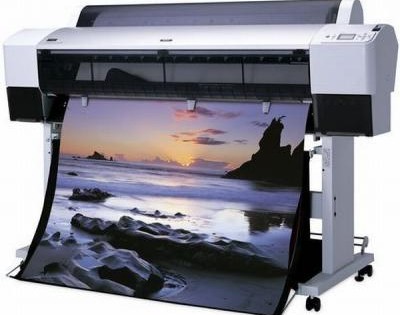 4. Silk screen printing
Is one of the oldest printing technologies, using print, mesh printing can print on a variety of materials and print surface is not perfectly flat as printing on t-shirts or other glass surfaces , wood … Printing methods based on the principle of just a portion of the ink seep through the grid, some remaining meshes are sealed by chemicals should also call the method in the grid.
5. Gravure
This is a printing technology in which the image element is needed in a concavity is engraved in the metal. When printing ink is leading up the mold in caulk fills the inscription and thanks to the pressure of the air or from images in will be printed onto the surface of the material. In the copper tubes are often used in the production of large numbers as printed newspapers, packaging, shrink nylon membrane.
In 5 on popular printing technology, offset printing is regarded as modern technology, the most widely used market today. With its prominent advantages, offset printing is the print application for new year calendar, name card printing, brochure printing … color, ultra strokes on the face.